Chemical peels can boost your confidence and give you healthier-looking skin. Reducing scars, acne, and uneven skin tone can help you love the way you look.
With the word "chemical," it's natural to question if this treatment can damage your skin. Before you book an appointment, learn more about chemical peels, including what they are and how they can affect your skin.
What Are Chemical Peels?
A chemical peel is a cosmetic treatment for your skin. It removes damaged skin cells, offering brighter and smoother skin.
The solution used in a chemical peel reacts with the outer layers of the skin. After your skin heals, it will look fresh and be healthier.
A chemical peel solution can help improve:
Fine lines & wrinkles
Pore congestion
Skin tone
Skin discolouration
Radiance
You can have a chemical peel on your face, neck, or hands. Depending on your needs, a peel can treat your skin on 3 different levels.
Light chemical peels treat fine lines, acne, uneven skin tone, & overall dryness
Medium chemical peels treat wrinkles, acne scars, & uneven skin tone
Deep chemical peel can treat deep wrinkles and scars
If you're thinking of getting this treatment, why should you get a chemical peel?
Why Get a Chemical Peel?
Many people can feel uncomfortable in their skin because of blemishes, wrinkles, or acne. Everyone deserves to feel good about themselves, and chemical peels can help achieve this. They remove old, damaged skin layers, leaving new, healthy skin.
You can use chemical peels to treat:
Wrinkles
Age spots & freckles
Chemical peels can't remove deep scars or wrinkles or tighten sagging skin.
Like any procedure, there can be risks to chemical peels. Some people may feel hesitant to try this treatment after hearing about a bad experience. Can chemical peels make your skin worse than it was before?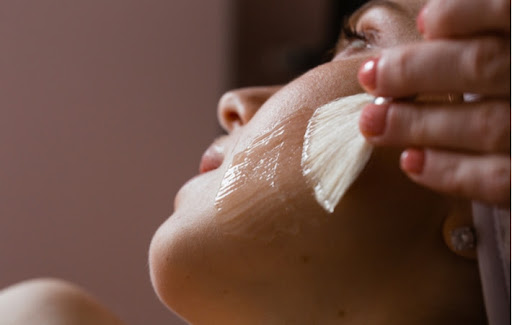 Does Your Skin Look Worse After a Chemical Peel?
While chemical peels aren't guaranteed to make your skin worse, complications can happen. Chemical peels have a few possible side effects. These complications include:
Redness, scabbing, & swelling
Scarring
Infection
Changes in skin colour
While risks are always present with any cosmetic treatment, chemical peels are safe when properly used. Depending on your skin, you may need a certain type of peel.
When you're with a certified and trained expert, you can feel more comfortable. Someone who understands your skin, the treatment and has your best interests in mind can give you a positive experience.
If you're trying chemical peels at home, the solutions may be weaker, but you can still damage your skin. There is less of a chance for error when seeing a professional.
At-Home vs. Professional Treatments
If you're interested in chemical peels, there are two choices: at-home or professional treatment. While both options aim to improve your skin, they have some differences between them.
At-Home Treatments
While commercial products exist for at-home chemical peels, they are in lower concentrations and exfoliate your skin over time. There are a few different ingredients that can offer the same treatment as a professional chemical peel, but with less strength:
Glycolic acid
Lactic acid
Mandelic acid
Salicylic acid
Only use products with these ingredients if you're going to try at-home treatments; chemical peels can burn your skin if improperly used. Follow all instructions carefully and diligently to avoid potential complications.
Because these solutions aren't as strong, at-home treatments are most effective for milder skin concerns. You won't see as effective results from commercial products compared to professional treatment.
At-home chemical peels can seem beneficial if you're looking to save money, but having a trained professional treat your skin is worth the cost.
Professional Treatment
Professional chemical peels offer several advantages. The solutions are stronger, and you will likely see better results from in-office treatment. Rather than following instructions for a commercial solution, you'll experience a consultation with a certified professional.
In your consultation, you'll discuss your relevant family and medical history. You'll talk about the goals and expected results for this treatment before moving forward.
During a professional treatment, the chemical solution is catered for your skin to minimize the risk of complications. Unlike at-home treatments, professional chemical peels are effective for all skin concerns.
You'll receive advice on caring for your skin after your treatment and recommendations on when your next appointment should be.
Knowing a professional is helping you may reduce any anxiety or concern you have regarding chemical peels.
Feel Confident in Your Skin
While at-home treatments may seem ideal, you risk damaging your skin or seeing little results from the product. If you want to see the benefits of chemical peels, consider going to a licensed and trained professional. They can help you safely achieve the results you're looking for. If you're interested in chemical peels, book a consultation and see how you can feel more confident today.