You may have heard lip flips are a trending cosmetic treatment and wonder what the buzz is all about. Lip flips are a quick and straightforward non-invasive cosmetic procedure that uses a small amount of botox to enhance the look of your upper lip.
Lip flips can help:
Achieve the look of fuller lips without fillers
Enhance the appearance of your upper lip
Reduce the amount of gum showing when you smile
Only a qualified medical professional can perform a lip flip, so if you are interested in this procedure, contact the incredible team at Iconic Beauty Aesthetics. We'll book a consultation to help determine what solutions work best with your smile!
The Beauty of Botox
Botox is a popular medical aesthetic treatment used for cosmetic purposes. It has a high safety rating, which is why many people turn to botox to relax facial muscles and help improve the appearance of fine lines and wrinkles.
The medical name for Botox is Onabotulinun Toxin A, specifically classified as a neuromodulator. The word toxin may seem frightening, but cosmetic doses of Botox are very small, and its benefits are nothing short of tremendous.
Although Botox is popular for its treatment of fine lines and wrinkles, patients can benefit from its many non-cosmetic uses, like injections to prevent hyperhidrosis.
Botox Pricing
Some cosmetic care providers price Botox based on the specific injection area, and others price on a cost-by-unit basis. It's vital to note that not every person will require the same amount of Botox. The number of units required will be based on the specific needs of the client.
Many factors may influence the amount of Botox required, like:
Age
Treatment area
Strength of muscles
Gender
Wrinkle depth
Number of treatments
If you have questions about pricing for your Botox treatments, contact Iconic Beauty Aesthetics for a free personalized consultation.
Cheaper Alternatives
Less expensive products on the market claim to provide similar results to Botox; however, it's essential to be prudent when considering these cheaper alternatives. Research these offered products carefully to ensure their quality, and look closely at safety ratings.
Lesser alternatives to Botox may at first seem less expensive, but may not achieve the same results, or could require more injections. Always be cautious, and contact a trusted professional before undergoing any cosmetic procedures.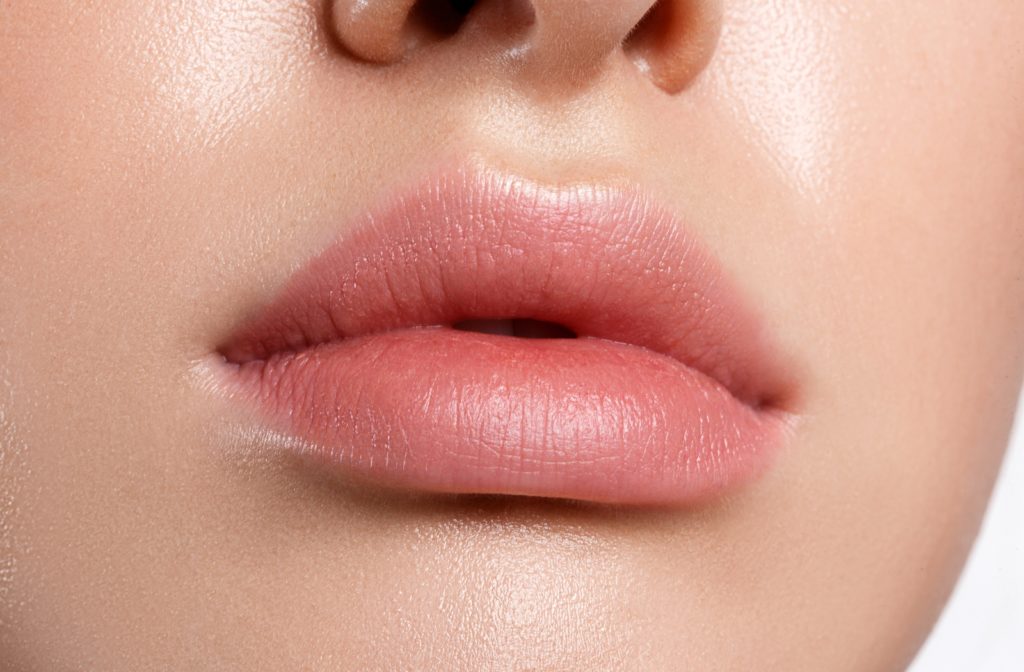 Lip Flip vs Lip Fill
A lip fill and a lip flip will both result in plumper-looking lips, but the procedures are a bit different. Simply put, Lip fillers make your lips fuller, whereas lip flips provide the illusion of fuller lips.
Lip Filler
A lip filler treatment involves the injection of filler into your lips, resulting in plumped, more structured, and hydrated lips. If you're interested in changing the volume and shape of your lips, a lip filling treatment may be the best treatment option.
Lip Flip
A lip flip requires a small amount of Botox injected into the mouth's upper lip and top corners. These small injections help relax the muscles surrounding your upper lip, encouraging it to turn upwards.
This procedure helps your lip appear fuller, but its volume doesn't actually increase.
Your Lip Flip Treatment
A lip flip is a simple, non-invasive procedure that provides the appearance of fuller lips. Although lip flips are a non-surgical, cosmetic treatment, they should only be performed by certified, trained medical professionals.
Our experienced staff will provide a comprehensive consultation prior to recommending any cosmetic treatments, and you can rely on our expertise and rigorous training.
Our comprehensive consultations will help to:
Determine if a lip flip will give you the look you want
Provide extensive details about the lip flip procedure
Provide before and after-care tips for your lip flip treatment
On the Day of Your Procedure
Your lip flip treatment:
Will last approximately 15 minutes
Will not require any numbing or anesthetic (numbing can provided if you so choose)
Will consist of injections of Botox in the centre and upper corners of your lips
After the procedure, you may experience swelling and numbness in your upper lip, but most patients should be able to go about their day without interruption. Our team will provide you with personalized, comprehensive care instructions before you leave your appointment.
In general, we recommend:
Avoiding the use of tobacco and nicotine products after your treatment as they can increase the risk of infection.
Avoiding touching or rubbing your lips, as these actions can displace the Botox.
Are you Ready to Feel More Confident?
Lip flips are a subtle and simple way to make you feel more confident with your smile. If you feel this is the treatment you've been waiting for, book your free consultation at Iconic Beauty Aesthetics.
We're in the business of making our clients feel good, and happy with their appearance. We'll work closely with you to make sure you get the look you want, by enhancing your favourite features.
Contact us today for more information, and details on the latest cosmetic trends and technologies!