Botox can be an excellent option if you're looking to personalize your look, boost your confidence, and benefit from the lifting effect of an aging eye. Your medical professional can help you navigate the botox brow lift process and make it easier to understand.
A Botox brow lift helps address and is effective in reversing or minimizing the appearance of crow's feet and hooded eyes that appear with signs of aging.
Let's take a closer look at the brow-lifting process, including what to expect, the conversation, and the results.
Exploring the Botox Brow Lift Process
A Botox brow lift is an FDA-approved method to help you achieve a more youthful appearance by minimizing signs of aging by dampening the ability for the muscle to pull down toward the center of the eye.
Neuromodulators, commonly known as Botox injections, can help you reach your unique aesthetic goals, and that begins with a consultation with your medical professional.
Talking to Your Medical Practitioner
The first step to getting started on your brow lift journey is scheduling a consultation with your medical provider. The conversation step is an excellent opportunity to discuss relevant medical history and talk about your goals.
A consultation can also allow you to ask questions, communicate your concerns, and learn what to expect during your procedure.
The Brow Lift Process
The Botox process is done using a superfine needle, and your medical professional can provide you with detailed comfort measures. The procedure itself is essentially painless and efficient.
The Botox shots work by treating the lateral tail of the superior aspect of the lateral orbicularis oculi muscle, one of the 2 major components that form the core of the eyelid. This process dampens the ability of the muscle to pull down toward the center of the eye. It also gives the frontalis muscle, muscles in the forehead that lift the eyebrows, a greater ability to lift the brow because nothing is opposing it.
The process itself isn't very time-consuming, and on average, you'll be committing only about 10 minutes to the procedure, depending on the recommended number of injections. The treatment will be focused on lifting the brow and smoothing fine lines, wrinkles, or crows feet around the eye.
Treatment Outlook
Post-procedure care is important, and your medical professional will send you home with comprehensive home care instructions. On the day you get a Botox brow lift, it's a good idea to:
Not massage or apply pressure to injected area for 6 hours
Stay upright for 6 hours
Avoid vigorous activity, saunas, and hot tubs for 24 hours
Avoid alcohol for 24 hours
Wait 24 hours to exercise
You'll begin seeing results shortly after treatment and notice smoother skin.
On average, it's normal to see results that last 4 months!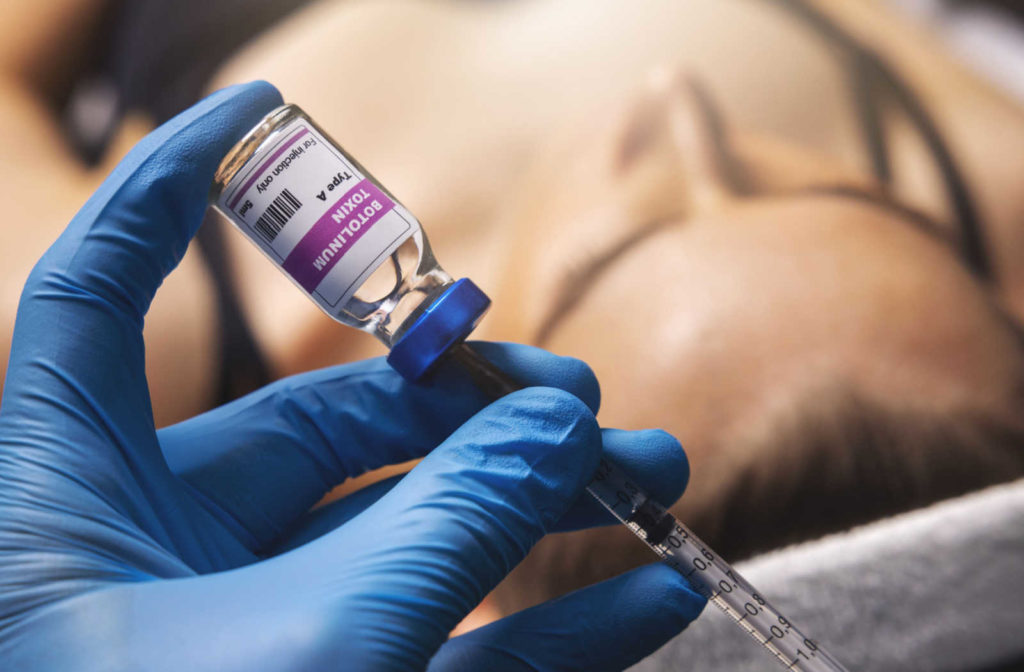 Things You Need to Know About Botox
There isn't a limit on the number of Botox injections you can have done over a lifetime. However, it's important to consult your doctor before any procedures for safety purposes. A Botox brow lift typically lasts 3 to 4 months, and the more treatments you have, the more long-lasting and effective your results can potentially be.
Your brow lift procedure is safe and effective when administered by your experienced healthcare professional. Your confidence is key, and a Botox brow lift is a tool to help you look brighter and more youthful.
The results of your Botox brow lift can show themselves in a matter of days, and to maintain your results, you'll have to schedule follow-up appointments. Your doctor will be able to advise you and work with you to schedule the frequency of your injection appointments!
A Reliable Option
A Botox brow lift is a reliable option to help you personalize your look and help you look younger. A brow lift can also be an excellent option for people who aren't candidates for blepharoplasty or want to avoid surgery altogether.
Whether it's for a confidence boost or you just took a look in the mirror one day and felt like a change, a brow lift can be an excellent option. The process itself is quick, and your medical professional can help you every step of the way.
Contact our team at Iconic Beauty Aesthetics to schedule your consultation today and see if you're a good candidate for a Botox brow lift.